Red Avocado Scheduled for Demolition Despite Petition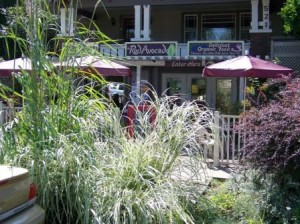 For The Red Avocado, the citizen protests at the City Council meeting on January 10th could have a lasting impact upon the future of their business.  The City Council will hold an additional meeting following their normal convention, to discuss the topic of The Red Avocado's scheduled demolition later this month.The arranged demolition of the building came about when the deed to the property changed hands, as the new owners intend to replace the business with an apartment complex.
Since 1999, The Red Avocado has played a strong role in the community, serving "locally-inspired, organic meals" to a multitude of loyal patrons, as well as many newcomers. Following the publicizing of the scheduled demolition, a petition was formed, which now contains over 4,000 signatures. The Red Avocado is encouraging residents to sign the petition, as well as to attend the City Council meeting this evening, so as to voice their opinions. The regular meeting is currently in session, but the added meeting begins at 7:00pm at City Hall.
For more information on January 10th's meeting go to:  http://www.icgov.org/docs/auto/council/doc_17.pdf
For more info on The Red Avocado, also check out their website at: http://www.theredavocado.com/