City Beat: The Whole Spectrum
Hang on for a minute...we're trying to find some more stories you might like.
This week, every genre of music ever is available. Everything from hip hop to metal to even celtic rock (!?) is happening this week!
GABE'S: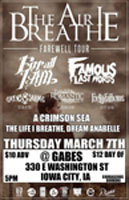 THE AIR I BREATHE with For All I Am, Famous Last Words, and others
Thursday, March 7th
Genres: Metal
Tix: The Air I Breathe $6
Normally, I would put a song of their's here, but I hated their music, so listen for yourself if you feel like hearing cookie monster scream for awhile.
BLUE MOOSE: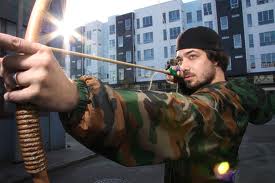 AESOP ROCK with Rob Sonic & DJ Big Wiz
Tuesday, March 4th
Genres: Hip-hop
Tix: Aesop Rock $18
Check out: Aesop Rock – None Shall Pass
[youtube width="560″ height="315″]ZEBGCOCxLgA[/youtube]
ENGLERT: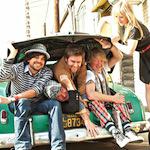 GAELIC STORM
Sunday, March 10th 7:00
Genres: Celtic rock (woah)
Tix: Gaelic Storm $18
Check out: Gaelic Storm – Scalliwag
[youtube width="560″ height="315″]ozWYjLRI2P4[/youtube]
UNITED ACTION FOR YOUTH: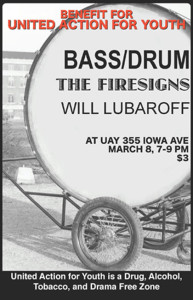 BASS/DRUM with The Firesigns and Will Lubaroff ft. Michael Gloer
Friday, March 8th 7:00
Genres: Alternative/rock
Tix: Bass/Drum $3!
Check out: Will Lubaroff's musical podcast Sounds of a City HERE
LOOKING AHEAD…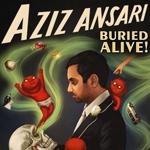 Aziz Ansari, of Parks and Recreation fame, has announced he'll be performing a stand up routine at the IMU in early May. Grab your tickets now while you still can.
Friday, May 10th 7:00
Genres: Comedy, Stand up
Tix: Aziz Ansari $35
Check out: Aziz Ansari's run-in with Kanye West:
[youtube width="560″ height="315″]NqB2X7-j9KQ[/youtube]